Products
Upstate Increte sells, advises, and trains on products from the following partners:

Upstate Increte, Inc. & National Polymers:    We offer New York's best and proven Epoxy line in the industry!  Our prices, training, and techniques will keep you and your customer's happy, up to date with changes and new products, and coming back for years to come.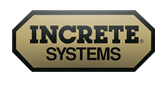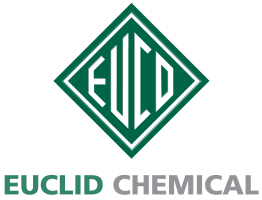 Increte & Euclid Chemical:   Since 1963, INCRETE SYSTEMS has been acknowledged as a worldwide leader and innovative manufacturer in the decorative concrete industry. Offering the most complete line of quality products, stamping tools and engineered systems, INCRETE is the name an industry has come to trust and rely on for consistent, distinctive and outstanding decorative results.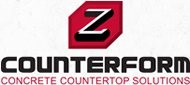 Z-Countertop Solutions:  Finally, a countertop form that was truly designed to allow you to build beautiful, cast-in-place, concrete countertops.With the patented Z Counterform you simply place 1/2 cement backer board on top of the cabinets and fasten the Z Counterform to the edges and back wall. After the concrete has been poured and cured, you simply pull and snap off the Z Counterform to reveal a beautiful, smooth edge. It's that easy! Z Counterforms are the perfect DIY concrete countertop solution. We have all the concrete countertop supplies you need for your job.

Husqvarna Surface Preparation: Our surface preparation and dust collection systems create floors with excellent properties. Our bigger machines have the patented Dual Drive Technology™, which makes them perfect for a wide range of applications. Our smaller machines are especially suitable for easy removal of putty, paint, etc. Whatever level of finish you are looking for, we have diamond tools for most materials.
Quikrete: The QUIKRETE® Companies is the largest manufacturer of packaged concrete and cement mixes in the U.S. and Canada, and an innovative leader in the commercial building and home improvement industries.

Chapin: Chapin industrial/construction/professional sprayers were designed with the help of chemical manufacturers and construction professionals with specific applications in mind. Heavy duty Tri-Poxy® lined steel, stainless steel and poly tanks are designed to stand up to the harshest industrial chemicals.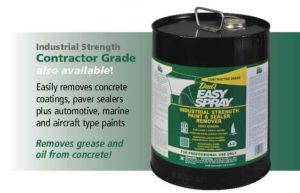 Dad's EASY SPRAY: Our product is nationally recognized. Many competitors have tried to copy our spray concept, with its unique blend of solvents in combination with the right balance of wetters, retardants and viscosity enhancers to no avail. We were Rated #1 out of 59 tested paint removers, August 1992 by Better Homes & Gardens Wood Magazine.

Estes: Our colored quartz and vinyl chips are extensively used in resinous flooring applications.
Pacoa: Family owned for over 40 years, PACOA has been serving Independent Dealers in the North East
for all of their Hardware, Paint and Lumber Supplies.
With the highest fill rate in the industry and next day delivery, you can count on us!

Bon Tools:  Over more than Six decades Bon has grown to be a global leader in the manufacture of tools for the professional building trades. With a firm commitment to provide the best value and to maintain the highest standards of workmanship and customer care, Bon remains a trusted source in the industry.
Gator Tools: Gator Tools is your source for tools that are BUILT HEAVIER, BUILT STRONGER, AND BUILT TO LAST LONGER!
Showroom's: Our stores are open daily and we carry the largest inventory and samples of Decorative & Stamped concrete in the area!